FAQs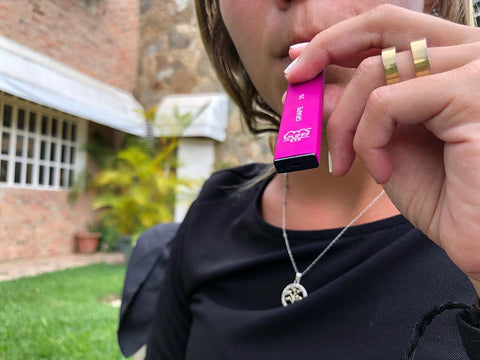 WHAT IS A PUFF BAR? 
A Puff Bar is a disposable, all-in-one vape device. Think of it as a cheaper, more convenient alternative to smoking a cigarette. Puff Bar is made from medical-grade cotton soaked with a liquid mixture of 5% salt nicotine and amazing flavors. The device heats the liquid to produce a vapor,. The device itself is slim, sleek, and designed to stay out of your way. It's made to complement your lifestyle, not constrain it.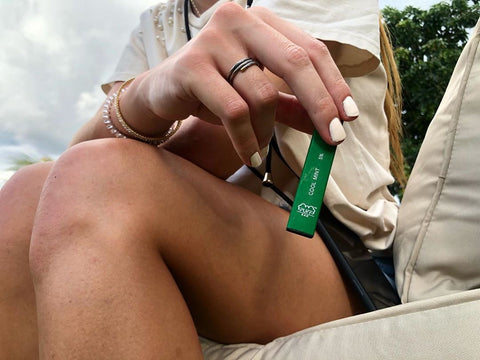 DO YOU NEED TO CHARGE A PUFF BAR?
You don't have to worry about refilling a tank, change a battery,or fumbling with any separate components, either. Puff Bar is disposable, meaning once it's run out of liquid you can toss it out and start a new one.
You don't have to worry about charging your Puff Bar either! No matter whether it's the original Puff Bar, Puff Bar Plus, or Puff XXL, each comes pre-charged and ready to use. All you need to do is puff on your device to activate it. You can start using your Puff Bar directly out of the box.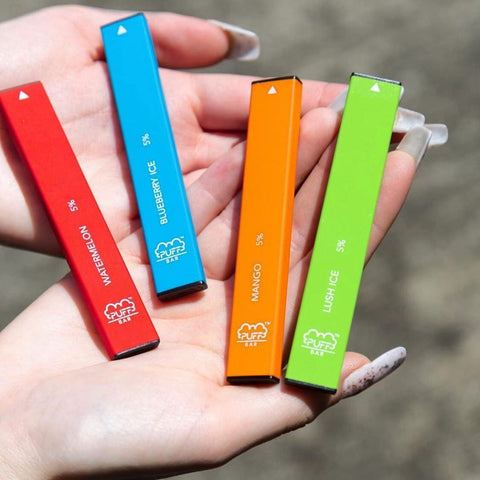 HOW LONG DOES A PUFF BAR LAST?
The amount of time your Puff Bar lasts depends on how often and how heavily you use it. Are you the type of vaper who never sets their e-cig down? Or are you someone who forgets about your e-cig for most of the day when you're not taking a few drags from it? 
It's difficult to say exactly how long will your puff bar last, but heavy vapers will finish their Puff Bar much faster than light vapers. If you're concerned about how much time you can get out of your Puff Bar, Puff Bar Plus is a great option for you.